The Virtual Farmer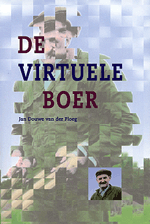 Read a part of the book in pdf:
clic here
Auteur(s) Ploeg J. van der
Jaar 2001
Druk 2
Aantal pagina's 496
ISBN 9789023234968
The Virtual Farmer. Past, Present and Future of the Dutch Peasantry.
Van Gorcum Assen.
The Virtual Farmer. Past, Present and Future of the Dutch Peasantry
.
Dutch agriculture is in deep crisis. To understand the dynamics of this crisis we need to look critically at the way our knowledge of agriculture has been constructed and organized. The virtual farmer - the title of this book - guides us towards a better understanding of the associated identities and practices that make up the agricultural sector. From the analysis offered here, we see that the images generated by expert agricultural systems diverge seriously from farm level realities and everyday farming practice. Nevertheless, it is the expert system that informs and structures policymaking. It is this paradox that is fueling the current friction between policy and practice in present day Dutch agriculture. The fact that in the world of the virtual farmer the relations between past, present and the future have been systematically turned around only serves to sharpen the dichotomy.
NEW
---
---
Jan Douwe van der Ploeg
Formerly Professor and Chair of Rural Sociology and Emeritus professor of Transition Studies at Wageningen University (WUR), the Netherlands and Adjunct Professor of Rural Sociology at the College of Humanities and Development Studies (COHD) of China Agricultural University (CAU) in Beijing, China.
e-mail: clic here